ENERGY STAR: USA

ENERGY STAR is a voluntary government-backed program dedicated to helping individuals protect the environment through energy efficiency. The ENERGY STAR mark is the national symbol for energy efficiency, making it easy for consumers and businesses to identify high-quality, energy-efficient products, homes, and commercial and industrial buildings. ENERGY STAR distinguishes what is efficient/better for the environment without sacrificing features or performance. Products that earn the ENERGY STAR mark prevent greenhouse gas emissions by meeting strict energy-efficiency guidelines set by the U.S. Environmental Protection Agency. For purposes of this survey, the questions answered will be limited to ENERGY STAR products.
Conformity assessment
| How is compliance with this ecolabel's standard ensured?
Conformity with ENERGY STAR: USA's standard is verified by an independent organization (third party) following ISO 17025 Testing and Calibration Laboratories, ISO / IEC Guide 65 Product Certification
Certification / registration required
Applicants are certified against the ecolabels's criteria before using the label
Managing organization
| Who manages this ecolabel?
Name
United States Environmental Protection Agency
Member of
Unknown
Type
Government
Also manages
EPA Lead-Safe Certification, and EPA SmartWay
---
Ecolabel Index
pro
| Subscription service
Additional data available to subscribers:
Ecolabel details | What are the characteristics of the standard(s) related to this ecolabel?
Applicable life cycle and supply chain phases
Social and environmental attributes
Mutual recognition with other ecolabels
Standard details, including standard document, review frequency
Ecolabel development | How were the standards for this ecolabel developed?
Standard development and management process
Standard-setting norms followed for development of the ecolabel's standard
Type of standard-setting process, external stakeholders, and funding sources
Conformity Assessment | How is compliance with this ecolabel's standard ensured?
Requirements to achieve certification (i.e. chain of custody, site visits, metrics)
Audit / surveillance requirements
Duration of certification, time to achieve certification
Managing organization | Who manages this ecolabel?
Contact details, primary contact
Organizational details including year established, funding, and governance
Additional information | Including:
Compliance type (pass / fail / tiered)
Target audience (consumers / retailers / manufacturers / etc)
No contract — upgrade, downgrade, or cancel at any time.
FREE access for ecolabelling organisations.
---
Advertisement
Advertisement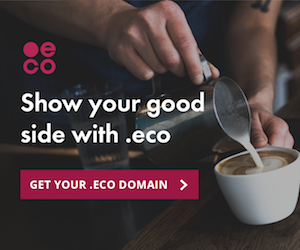 Key data
Year ecolabel est.
1992
Classification
| Who, what, where
Product categories this ecolabel applies to
Appliances Building products Buildings Electronics Machinery & Equipment
---
Where this ecolabel is found
United States South Africa
Keep up to date | News, press
Recent tweets
---
Mailing list
---
News
---
As mentioned in...

Help build this site | Submit, suggest
Advertisement