Fair Labor Practices and Community Benefits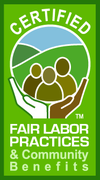 Social responsibility certification to complement Organic Fair Labor Practices and Community Benefits certification – developed by Scientific Certification Systems (SCS) in conjunction with key stakeholders – validates socially responsible practices in agricultural production and processing. Complementing organic and other environmental certifications, Fair Labor Practices is deisgned to meet the growing consumer demand for products produced in accordance with fair and equitable labor practices.
Fundamentals of Fair Labor Practices and Community Benefits
Fair Labor Practices includes comprehensive criteria that directly benefit workers, their families and communities.
The program helps ensure:
Equitable hiring and employment practices
Safe working conditions
Access to health, education and transportation services
Support of local and regional communities
Appreciation of cultural and environmental impacts
Benefits of Certification
Meets consumers' growing demand for ethically produced products
Demonstrates a commitment to socially responsible sourcing
Complements the value of organic and other environmental labeling by addressing social issues
Enhances worker productivity and job satisfaction
Improves relationships with local communities and cultural institutions
Conformity assessment
| How is compliance with this ecolabel's standard ensured?
Conformity with Fair Labor Practices and Community Benefits's standard is verified by our own organization (second party) following ISO / IEC Guide 65 Product Certification
Certification / registration required
Applicants are certified against the ecolabels's criteria before using the label
Managing organization
| Who manages this ecolabel?
Name
Member of
ISO
Type
For-profit
Also manages
SCS FloorScore®, SCS Recycled Content, SCS Indoor Advantage, SCS Sustainable Choice, Certified Pesticide Residue Free, and SCS Certified Biodegradable
---
Ecolabel Index
pro
| Subscription service
Additional data available to subscribers:
Ecolabel details | What are the characteristics of the standard(s) related to this ecolabel?
Applicable life cycle and supply chain phases
Social and environmental attributes
Mutual recognition with other ecolabels
Standard details, including standard document, review frequency
Ecolabel development | How were the standards for this ecolabel developed?
Standard development and management process
Standard-setting norms followed for development of the ecolabel's standard
Type of standard-setting process, external stakeholders, and funding sources
Conformity Assessment | How is compliance with this ecolabel's standard ensured?
Requirements to achieve certification (i.e. chain of custody, site visits, metrics)
Audit / surveillance requirements
Duration of certification, time to achieve certification
Managing organization | Who manages this ecolabel?
Contact details, primary contact
Organizational details including year established, funding, and governance
Additional information | Including:
Compliance type (pass / fail / tiered)
Target audience (consumers / retailers / manufacturers / etc)
No contract — upgrade, downgrade, or cancel at any time.
FREE access for ecolabelling organisations.
---
Advertisement
Advertisement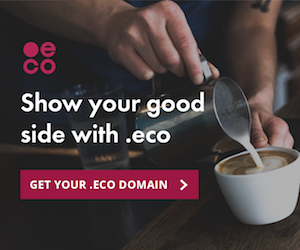 Key data
Year ecolabel est.
2007
Classification
| Who, what, where
Product categories this ecolabel applies to
Food Textiles
---
Where this ecolabel is found
United States
Keep up to date
| News, press
Recent tweets
---
Mailing list
---
News
---
As mentioned in...

Help build this site
| Submit, suggest
Advertisement