Certified Pesticide Residue Free

Means that products are tested for pesticide residues and sets limits of detection for each specific pesticide residues. However this label does not mean that there were no pesticides used.
Certification company SCS requires all farmers, packers and distributors to submit a post-harvest report; full disclosure form; outlining all of the chemicals that are used throughout the shipping and marketing process. SCS performs on-site inspections, field sampling of products and laboratory analyses, in addition to residue testing. SCS does publish a list of pesticides tested in the program.
Conformity assessment
| How is compliance with this ecolabel's standard ensured?
Conformity with Certified Pesticide Residue Free's standard is verified by our own organization (second party).
Certification / registration required
Applicants are certified against the ecolabels's criteria before using the label
Managing organization
| Who manages this ecolabel?
Name
Member of
ISO
Type
For-profit
Also manages
SCS FloorScore®, Fair Labor Practices and Community Benefits, SCS Recycled Content, SCS Indoor Advantage, SCS Sustainable Choice, and SCS Certified Biodegradable
---
Ecolabel Index
pro
| Subscription service
Additional data available to subscribers:
Ecolabel details | What are the characteristics of the standard(s) related to this ecolabel?
Applicable life cycle and supply chain phases
Social and environmental attributes
Mutual recognition with other ecolabels
Standard details, including standard document, review frequency
Ecolabel development | How were the standards for this ecolabel developed?
Standard development and management process
Standard-setting norms followed for development of the ecolabel's standard
Type of standard-setting process, external stakeholders, and funding sources
Conformity Assessment | How is compliance with this ecolabel's standard ensured?
Requirements to achieve certification (i.e. chain of custody, site visits, metrics)
Audit / surveillance requirements
Duration of certification, time to achieve certification
Managing organization | Who manages this ecolabel?
Contact details, primary contact
Organizational details including year established, funding, and governance
Additional information | Including:
Compliance type (pass / fail / tiered)
Target audience (consumers / retailers / manufacturers / etc)
No contract — upgrade, downgrade, or cancel at any time.
FREE access for ecolabelling organisations.
---
Advertisement
Advertisement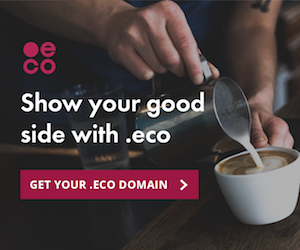 Key data
Year ecolabel est.
1986
Classification
| Who, what, where
Product categories this ecolabel applies to
Food
---
Where this ecolabel is found
United States
Keep up to date
| News, press
Recent tweets
---
Mailing list
---
News
---
As mentioned in...

Help build this site
| Submit, suggest
Advertisement