EPA SmartWay

Each model year, EPA rates every new car, truck, and SUV for greenhouse gas and smog-forming emissions on scales of 1-10. To earn the SmartWay designation, a vehicle must receive a combined score from both scales that is much better than the average vehicle. SmartWay Elite certification is given to only those vehicles that attain the highest scores on both scales.
EPA updates the greenhouse gas and smog rating thresholds annually. EPA also periodically update the SmartWay criteria so that they maintain their goal of certifying the top 20 percent cleanest most efficient vehicles.
Conformity assessment
| How is compliance with this ecolabel's standard ensured?
Conformity with EPA SmartWay's standard is verified by the company or organization applying for the label (first party).
Certification / registration required
Applicants register for the ecolabel in order to use the label (but certification is not required)
Managing organization
| Who manages this ecolabel?
Name
United States Environmental Protection Agency
Member of
Unknown
Type
Government
Also manages
EPA Lead-Safe Certification, and ENERGY STAR: USA
---
Ecolabel Index
pro
| Subscription service
Additional data available to subscribers:
Ecolabel details | What are the characteristics of the standard(s) related to this ecolabel?
Applicable life cycle and supply chain phases
Social and environmental attributes
Mutual recognition with other ecolabels
Standard details, including standard document, review frequency
Ecolabel development | How were the standards for this ecolabel developed?
Standard development and management process
Standard-setting norms followed for development of the ecolabel's standard
Type of standard-setting process, external stakeholders, and funding sources
Conformity Assessment | How is compliance with this ecolabel's standard ensured?
Requirements to achieve certification (i.e. chain of custody, site visits, metrics)
Audit / surveillance requirements
Duration of certification, time to achieve certification
Managing organization | Who manages this ecolabel?
Contact details, primary contact
Organizational details including year established, funding, and governance
Additional information | Including:
Compliance type (pass / fail / tiered)
Target audience (consumers / retailers / manufacturers / etc)
No contract — upgrade, downgrade, or cancel at any time.
FREE access for ecolabelling organisations.
---
Advertisement
Advertisement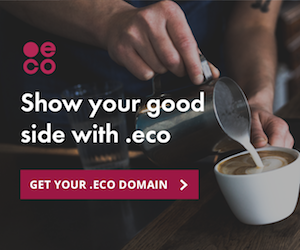 Key data
Year ecolabel est.
2005
Classification
| Who, what, where
Product categories this ecolabel applies to
Transportation
---
Where this ecolabel is found
United States
Keep up to date | News, press
---
Mailing list
---
News
---
As mentioned in...

Help build this site | Submit, suggest
Advertisement