ECOLOGO

The ECOLOGO Certification Program was aquired by UL Environment, a division of UL (Underwriters Laboratories) in 2010. ECOLOGO Certification is based on multiattribute, life cycle–based standards. All products certified to an ECOLOGO standard must meet or exceed each of the listed criteria before receiving the mark. ECOLOGO Certification is classified as an ISO (International Organization for Standardization) Type 1 ecolabel and has been successfully assessed by the Global Ecolabeling Network, further demonstrating its credibility.
Since its establishment in 1988, ECOLOGO has been recognized or referenced in more than 350 specifications and standards, and UL Environment has public affairs and outreach teams dedicated to continuing to enhance market adoption.
Conformity assessment
| How is compliance with this ecolabel's standard ensured?
Conformity with ECOLOGO's standard is verified by an independent organization (third party) following ISO 17011 Accreditation, ISO 17021 Management system certification, ISO 17025 Testing and Calibration Laboratories, ISO 19011 QMS and EMS auditing (and auditor qualifications), ISO / IEC Guide 65 Product Certification, Other
Certification / registration required
Applicants are certified against the ecolabels's criteria before using the label
Managing organization
| Who manages this ecolabel?
Name
Member of
ISO
Type
For-profit
Also manages
UL Energy Efficiency Verified, UL Environmental Claim Validation, GREENGUARD, and UL Environment Multi-Attribute Certification
---
Ecolabel Index pro | Subscription service
Additional data available to subscribers:
Ecolabel details | What are the characteristics of the standard(s) related to this ecolabel?
Applicable life cycle and supply chain phases
Social and environmental attributes
Mutual recognition with other ecolabels
Standard details, including standard document, review frequency
Ecolabel development | How were the standards for this ecolabel developed?
Standard development and management process
Standard-setting norms followed for development of the ecolabel's standard
Type of standard-setting process, external stakeholders, and funding sources
Conformity Assessment | How is compliance with this ecolabel's standard ensured?
Requirements to achieve certification (i.e. chain of custody, site visits, metrics)
Audit / surveillance requirements
Duration of certification, time to achieve certification
Managing organization | Who manages this ecolabel?
Contact details, primary contact
Organizational details including year established, funding, and governance
Additional information | Including:
Compliance type (pass / fail / tiered)
Target audience (consumers / retailers / manufacturers / etc)
No contract — upgrade, downgrade, or cancel at any time.
FREE access for ecolabelling organisations.
---
Advertisement
Advertisement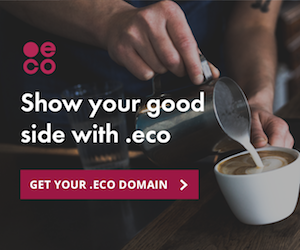 Key data
Year ecolabel est.
1988
Classification | Who, what, where
Product categories this ecolabel applies to
Building products Cleaning products Cosmetics / Personal care Electronics Energy Forest products / Paper Furniture Packaging Textiles Transportation Other
---
Where this ecolabel is found
Canada Mexico United Kingdom United States
Keep up to date | News, press
Mailing list
---
An internal error has ocurred. It has been reported to site management staff. Please try again, or wait until we can figure out the problem.