Green-e Climate

Green-e® Climate is the first and only consumer protection and certification program for retail carbon offsets. It complements project certification programs by ensuring that offset sellers:
Source only verified and properly tracked and credited reductions from high-quality projects certified under project standards that meet a high standard of quality,

Retire correct volumes and types of emissions reductions on behalf of customers based on an audit of sales and supply, and

Provide customers with sufficient and accurate disclosure and do not mislead customers with inaccurate advertising.
As such, Green-e Climate certification provides quality assurances covering the entire chain of custody of the emissions reduction, streamlining all of the vital elements of a credible offset into a single certification mark. The Program is intended to strengthen credibility in the voluntary carbon market and thereby promote use of carbon offsets by individuals and companies to reduce their greenhouse gas footprints.
Conformity assessment
| How is compliance with this ecolabel's standard ensured?
Conformity with Green-e Climate's standard is verified by an independent organization (third party) following An independent board, The Green-e Governance Board, governs the Green-e Climate Standard and other governing documents that together constitute the Green-e Climate Program. The Center for Resource Solutions (CRS) serves as the Program Administrator for the Program and is responsible for implementation of this criteria document and the accompanying program documents. The Green-e Climate Annual Verification Audit is performed by an independent auditor.
Certification / registration required
Applicants are certified against the ecolabels's criteria before using the label
Managing organization
| Who manages this ecolabel?
Name
Member of
Unknown
Type
Non-profit
Also manages
Green-e Marketplace, and Green-e Energy
---
Ecolabel Index
pro
| Subscription service
Additional data available to subscribers:
Ecolabel details | What are the characteristics of the standard(s) related to this ecolabel?
Applicable life cycle and supply chain phases
Social and environmental attributes
Mutual recognition with other ecolabels
Standard details, including standard document, review frequency
Ecolabel development | How were the standards for this ecolabel developed?
Standard development and management process
Standard-setting norms followed for development of the ecolabel's standard
Type of standard-setting process, external stakeholders, and funding sources
Conformity Assessment | How is compliance with this ecolabel's standard ensured?
Requirements to achieve certification (i.e. chain of custody, site visits, metrics)
Audit / surveillance requirements
Duration of certification, time to achieve certification
Managing organization | Who manages this ecolabel?
Contact details, primary contact
Organizational details including year established, funding, and governance
Additional information | Including:
Compliance type (pass / fail / tiered)
Target audience (consumers / retailers / manufacturers / etc)
No contract — upgrade, downgrade, or cancel at any time.
FREE access for ecolabelling organisations.
---
Advertisement
Advertisement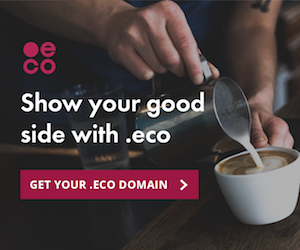 Key data
Year ecolabel est.
2008
Classification
| Who, what, where
Product categories this ecolabel applies to
Carbon offsets
---
Where this ecolabel is found
United States
Keep up to date | News, press
Recent tweets
---
Mailing list
---
News
---
As mentioned in...

Help build this site | Submit, suggest
Advertisement