EnerGuide Rating System (New Homes)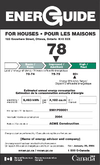 An EnerGuide rating shows a standard measure of your home's energy performance. It shows you (and future buyers) exactly how energy efficient your home is. The rating is calculated based on standard operation assumptions so that you can compare the energy performance of one house against another.
The home's energy efficiency level is rated on a scale of 0 to 100. A rating of 0 represents a home with major air leakage, no insulation and extremely high energy consumption.
A rating of 100 represents a house that is airtight, well insulated, sufficiently ventilated and requires no purchased energy on an annual basis.
Conformity assessment
| How is compliance with this ecolabel's standard ensured?
Conformity with EnerGuide Rating System (New Homes)'s standard is verified by an independent organization (third party).
Certification / registration required
Applicants are certified against the ecolabels's criteria before using the label
Managing organization
| Who manages this ecolabel?
Name
Natural Resources Canada - Office of Energy Efficiency
Member of
None
Type
Government
Also manages
EnerGuide for Appliances, and ENERGY STAR: Canada
---
Ecolabel Index
pro
| Subscription service
Additional data available to subscribers:
Ecolabel details | What are the characteristics of the standard(s) related to this ecolabel?
Applicable life cycle and supply chain phases
Social and environmental attributes
Mutual recognition with other ecolabels
Standard details, including standard document, review frequency
Ecolabel development | How were the standards for this ecolabel developed?
Standard development and management process
Standard-setting norms followed for development of the ecolabel's standard
Type of standard-setting process, external stakeholders, and funding sources
Conformity Assessment | How is compliance with this ecolabel's standard ensured?
Requirements to achieve certification (i.e. chain of custody, site visits, metrics)
Audit / surveillance requirements
Duration of certification, time to achieve certification
Managing organization | Who manages this ecolabel?
Contact details, primary contact
Organizational details including year established, funding, and governance
Additional information | Including:
Compliance type (pass / fail / tiered)
Target audience (consumers / retailers / manufacturers / etc)
No contract — upgrade, downgrade, or cancel at any time.
FREE access for ecolabelling organisations.
---
Advertisement
Advertisement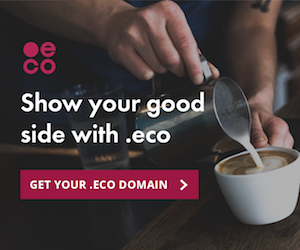 Key data
Year ecolabel est.
2006
Classification
| Who, what, where
Product categories this ecolabel applies to
Energy
---
Where this ecolabel is found
Canada
Keep up to date
| News, press
Recent tweets
---
Mailing list
---
News
---
As mentioned in...

Help build this site
| Submit, suggest
Advertisement